Career
Everyone at DK is the most valuable resource
because every success we have is from every staff's devotion to work.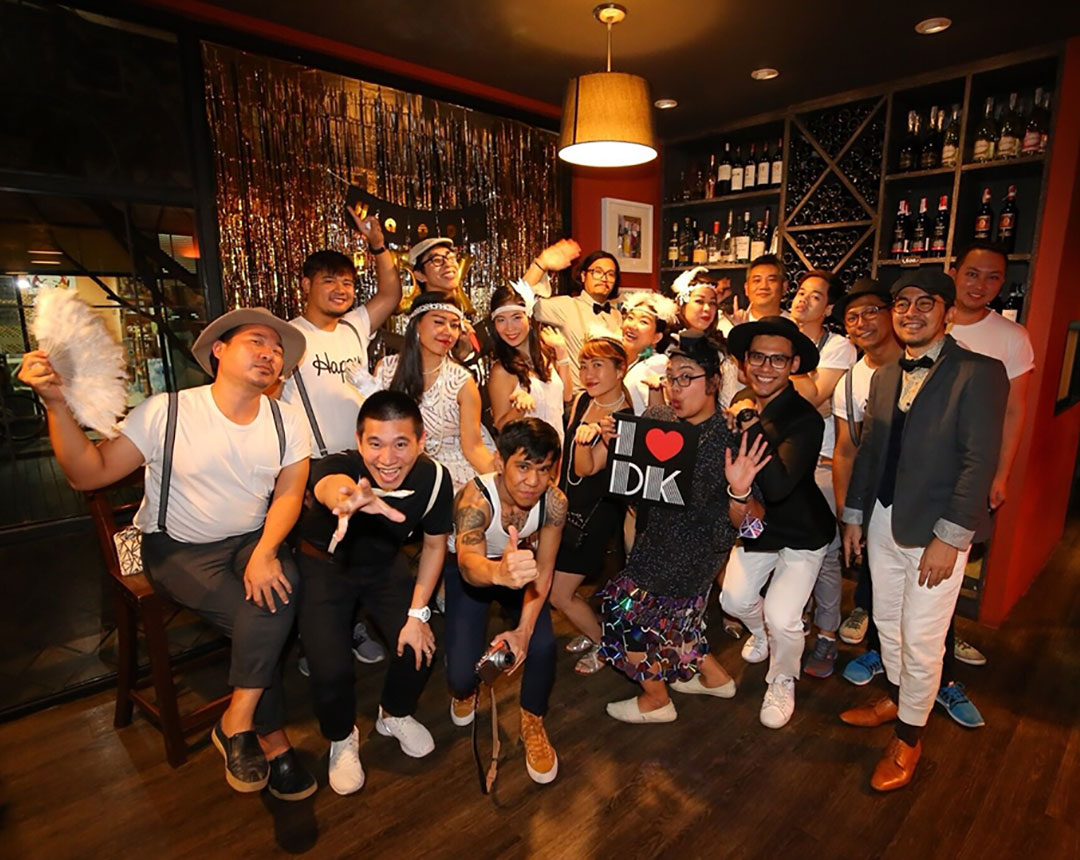 "Happiness" Policy
At DK agency, we provide a "happiness" working atmosphere. We want everyone who participates with an event "happy" because we believe that "happiness" is the beginning of success.
DK DNA
Having a creative imagination which leads to new ideas
Open-minded for new things and possibilities
Knowing how to be a real team player. You should be both a leader and a follower.
Responsible and dedicated to work
Work with happiness and passion
We are a happy boutique event agency,
and we do things with PASSION.
JOB OPENINGS
Graphic Designer
Responsibilities:
Graphic Designer is a professional in designing art using pictures, typo and animation in order to creat a piece of work that answer needs and wants of clients.
Qualifications:
Newly graduate only, in any 2D design related field. (No sex limitation)
Creative person, love designing with no limitation
Professional with Illustrator / Adobe Photoshop / Motion Graphic and other related program.
Basic digital skill
Fun, socialize, and let go
fast working
Monthly salary 20,000 baht
Apply Online
Creative
Responsibilities:
Creative is the one who always love to create new things, creating events from his or her own imagination and able to be implemented to real, able to see the event clearly and able to present your idea to client.
Qualifications:
Newly graduated only, with any filed related (no sex limitation)
Soul of creativity
Professional in Power Point / Key note and Photoshop / Flash Animation / Illustrator are advantage.
Basic digital skill
Open minded, always open for new idea
Monthly salary 20,000.- baht
Apply Online